Advanced Manufacturing and Mechatronics Lab
Faculty In-charge:
Dr. Harlal Singh Mali
Associate Professor at Mechanical Engineering Department
MNIT Jaipur, India-302017
Ph: +91-241-271-3495(O) / 3595 (R) 9549654461(M)
CINCINNATI MILACRON ARROW 500
3-axis Vertical Machining Center
Applications:
Suitable for machining various cavities for dies & moulds, cam and other components with complex configuration.

Can be used for milling surfaces, square slot, circular slot, and boring & drilling the hole.

Suitable for components of an automobile, motorcycle, mould, military industry, aerospace etc.
BRIDGEPORT INTERACT 1 MK-II
3-Axis CNC Milling Machine
Applications:
–End milling
–Chamfer milling
–Face milling
–Drilling
–Boring
–Counterboring
–Countersinking
–Reaming
–Tapping
Instrumented for Force Measurement
Abrasive Electric Discharge Grinding Machine
Features and application:
Die Sink to AEDG Conversion and vice versa.

Machining Hard to Machine Materials

Carbide & Diamond Grinding

Optimum performance

Alternative Dielectric Research

Impulse flushing

Reverse servo for reverse sparking

Reverse polarity for every operation

Adjustable overflow

Coinage die making

Small hole drilling.

Complex shape machining

Prototype production.
MTAB CNC Turning Centre
Features:
CNC Bed Turning Centre with 8 Station Indexing Tool Post.

SIEMENS® control, programmable and industrial type Control Panel.

Closed-loop servo motor control.

Option of connecting it to CAM programming & simulation software
Micro Machining Facility
DT-110: Hybrid μEDM M/c

Abrasive Flow Machining (AFM)
Suitable for:
Internal and External Deburring & Polishing

W/ps with complicated areas and inaccessible intersections

Deburring Edges / Edge Contouring/ Holes/ Cross Hole Deburring

Extrusion Dies (aluminium and plastics profiles)

Space- and aeronautics industry

Medical technology

Automobile industry

Hydraulics and pneumatics

Chemical- and pharmaceutical industry

Textile industry
Rapid Prototyping by FDM Printer
Printing temperature :
–Filament 210 degrees
–Bed: 60 degrees
Filament Diameter:
–1.7 mm
Bed size:
–200 in X 220in Y

Microscope with camera
Make: Magnus Optics ®
Magnification: 20X, 40X
Camera: 5MP
110 mm Z-travel
Linear and circular measurement
3D Profilometer
Make: Filmetrics ®
Motorized XY stage
Range: 50nm – 10mm
Magnification: 20X
Resolution: 0.44 micron
Rheometer
Make: Anton Paar ®
With heating & cooling
Dynamic Viscosity Range: 3×10-3 to 1×105 Pa.s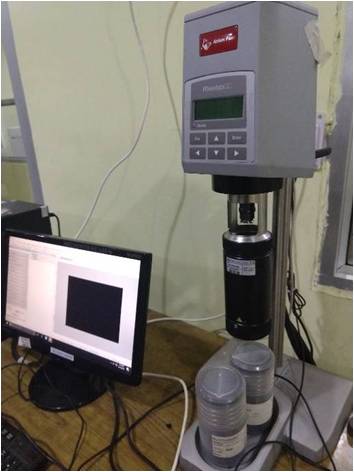 Weigh Balance
Make: Wensar ®
Resolution: 1mg
Range: 0-310 gm
Lab view® from National Instruments

Lab view® is used to interface the mechatronic sensors with the software to acquire the information using the following
Humidity Sensors

Temperature sensors

Proximity Sensor

Strain gauge Sensor

Frequency Response
Autodesk Fusion 360® from Autodesk ®

Capabilities
2D Modelling

3D modelling

Part Programming using HSM CAM®

Generative Design

Integration with different Analysis Software's

Assembly Drawing

Tooling and mould design

Tube and pipe design

Inventor Simulation

Integrated finite element analysis

Sheet metal design
Altair Hyperworks®

Capabilities:
Best in high fidelity meshing -Surface Meshing, Solid Map Meshing, Tetra Meshing, CFD Meshing

Mesh Morphing

Batch Meshing

CAD Interoperability- CATIA V5, IGES,PRO-ENGINEER,PARA SOLID,UNIGRAPHICS,STEP,ACIS

Modules -Optistruct, Radioss, Motion Solve, Acusolve, Hyper Extrude
COMSOL® Multiphysics

Applications:
Acoustics

Bioscience

Chemical Reactions

Diffusion

Electromagnetic's

Fluid dynamics

Fuel cells and electrochemistry

Geophysics

Heat transfer

Microwave Engineering

Optics

Quantum mechanics